These pin badges were given by athletes I treated at Olympic village polyclinic during Tokyo Olympic and Paralympic games.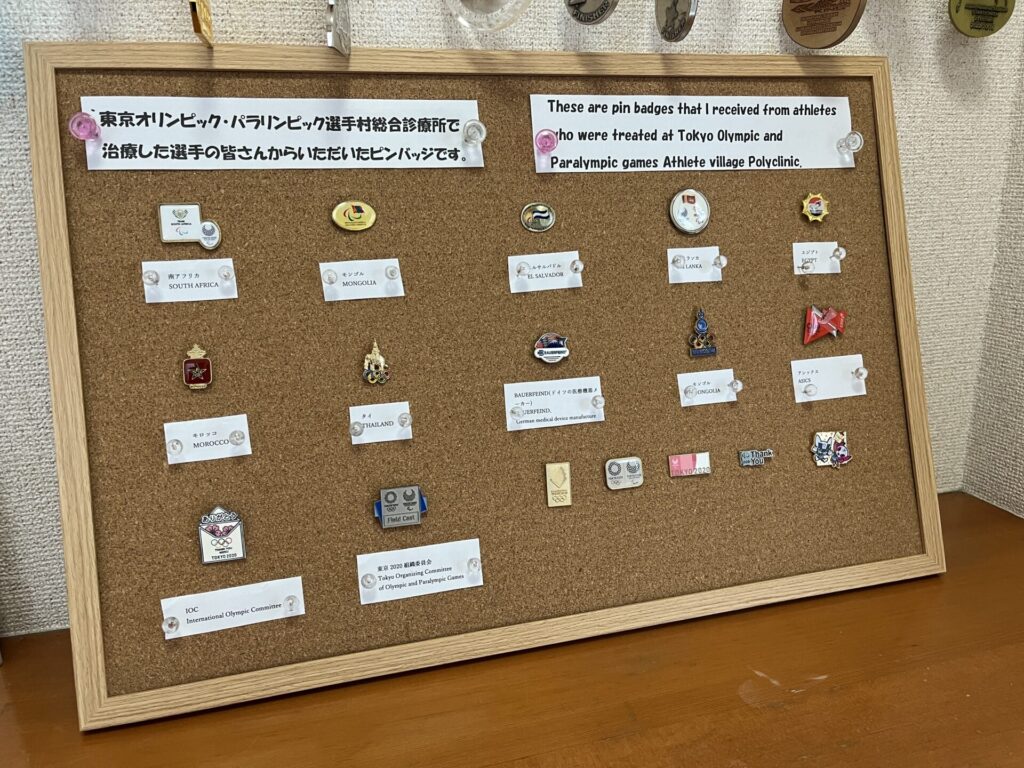 It would be great honor !!!
There is no doubt that it was a great activity during the pandemic.
It was a great experience for athletes and everyone involved in athlete health care during pandemic.