The indications for acupuncture and moxibustion treatments are very broad.
鍼灸治療の適応症はとても広汎です。
Many sports players and lovers come to my acupuncture clinic.
私の治療院にはスポーツ選手やスポーツ愛好家がたくさん来ます。
On the other hand, there are patients who have symptoms such as Parkinson's symdrome, rheumatism, tinnitus, irritable bowel symdrome, sensitivity to cold, or depression.
一方で、パーキンソン症候群、リウマチ、耳鳴り、過敏性腸症候群、冷え性、うつ病といった症状の方もご来院されます。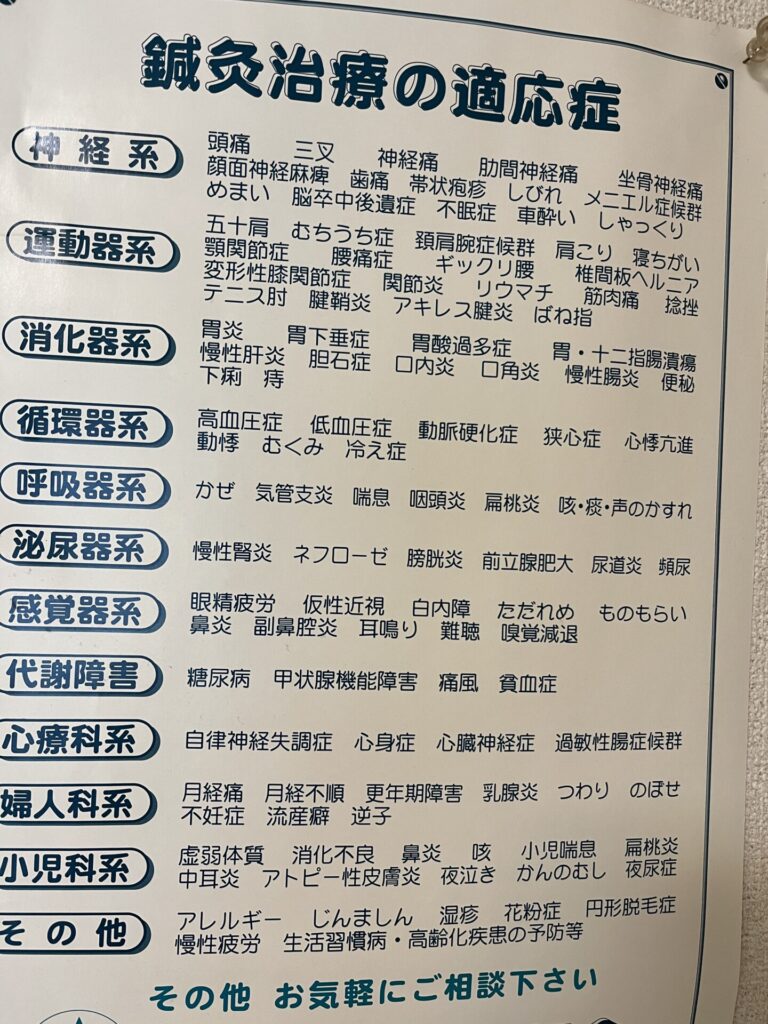 Acupuncture and moxibustion can really treat various symptoms. It is excellent!!
鍼灸治療は本当に様々な症状に対応します。鍼灸最高!!
By the way, a friend of mine for 35 years Noboru-san came to my acupuncture clinic last week for the first time in a while.
さて、先週、35年来の友人のノボルさんが久しぶりにご来院されました。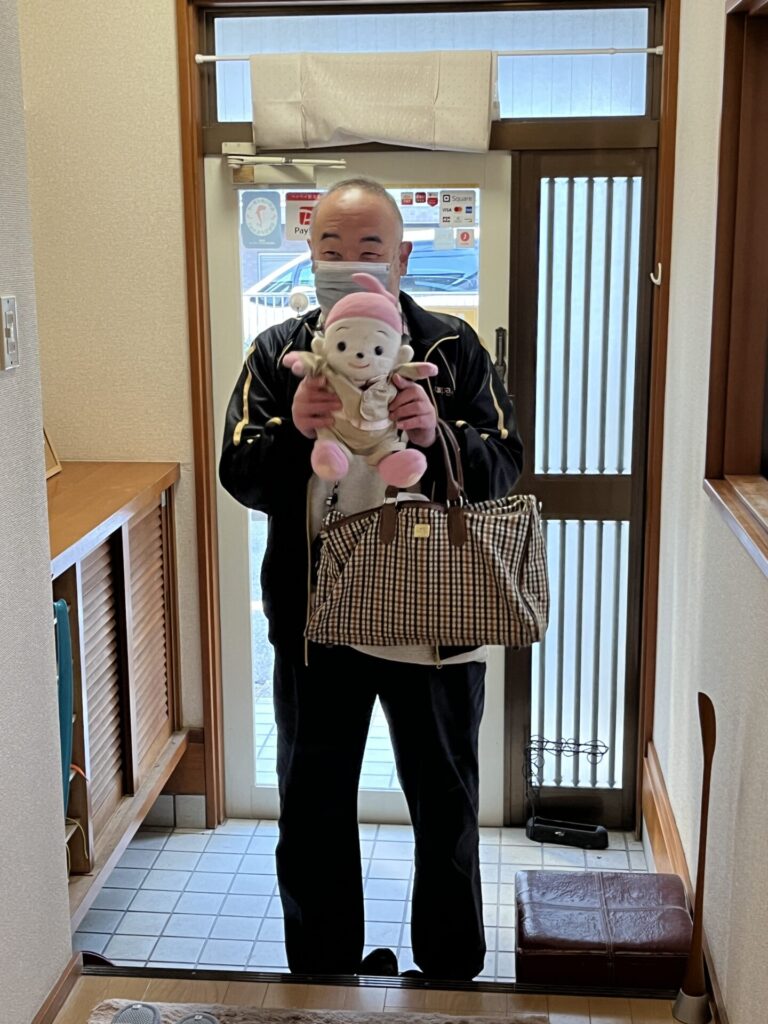 We joined the same company together 35 years ago as executive candidates.
When he joined the company, he said in front of the exectives that I would be the president in the future.
彼は入社した時、偉い人の前で「私は将来、社長になります。」と言いました。
He studied tourism at university and his club actuvities belonged to the Hotel Study Group.
He is very excellent.
彼は大学では観光学科で学び、クラブ活動はホテル研究会でした。
After that, he went through a lot of tough experiences and got sick, but he lives his own way.
その後、彼はたくさんのタフな経験をし、体調も崩しましたが、今は彼なりに元気で過ごしています😊
He loves trains and dolls. On that day, he came with 5 dolls. So it was very crowded and we got excited.
彼は鉄道マニアで、ぬいぐるみも大好きです🚃🧸😊
その日は5人のぬいぐるみと一緒にご来院されました😵
前列左から、焼売太郎、8(ハチ)、青チャン、
後列左が7chan、右がナナヨchanだそうです。
メッチャ賑わって、盛り上がりました😆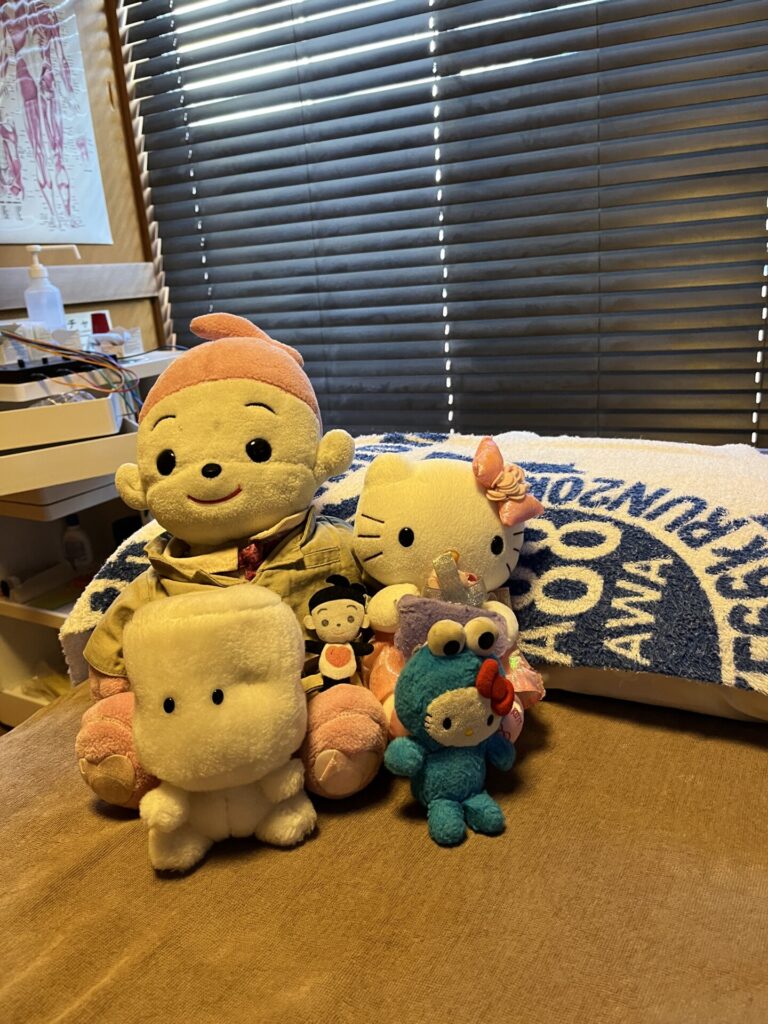 He asked me to take pictures with dolls during the treatment.
At his request, I also gave acupuncture treatment to dolls.
「治療の様子をぬいぐるみと一緒に写真を撮って。」と私に言いました。
He looked very relaxed and happy.
彼はとてもリラックスして喜んでいる様子でした❣️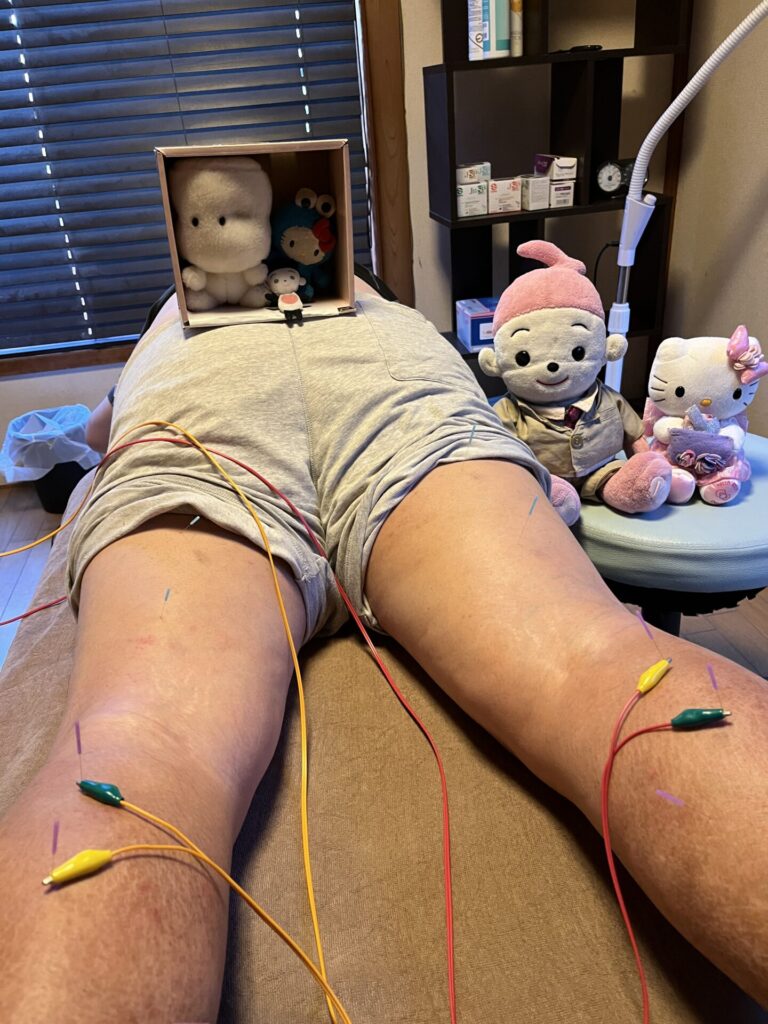 At his request, I also gave acupuncture to dolls 😊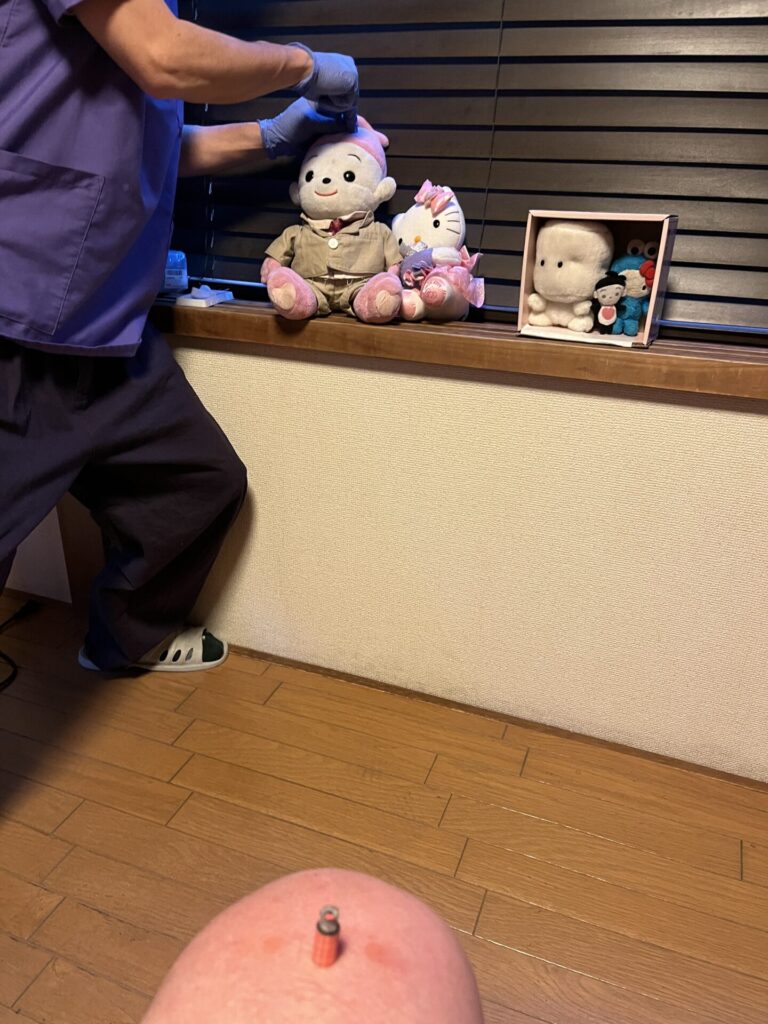 I gave 7chan a pin badge for Tokyo Olympics and Paralympics.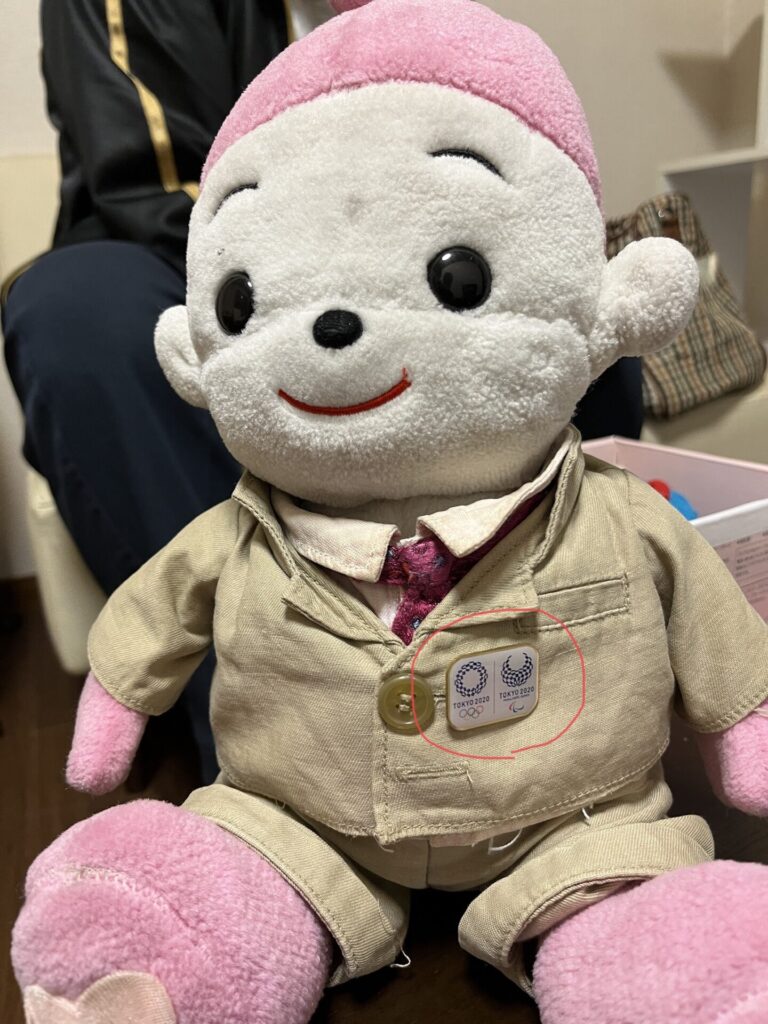 He and his dolls know more about me than I do.
He said he was my follower.
彼と彼のぬいぐるみさんたちは、私より私のことについて詳しいです😆
「私の追っかけ」だと言っていました😆
He and his dolls are always looking forward to appearing on my blog😆
To be continued.